Morning Troops and Happy Chocolate Chip Day!
As far as made up holidays go, this one is pretty awesome.  Apparently there is a whole list of days honouring various sugary treats - who knew?  Anyway, here is the latest list of Bermuda events: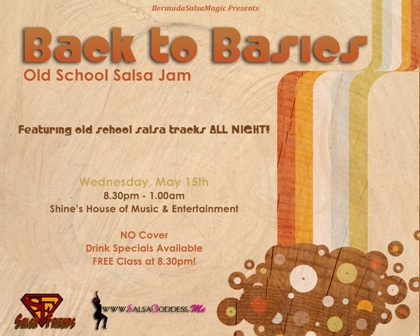 Back to Basics: Old School Salsa Jam, a night of Latin music, awaits you at at Shine's House of Music tonight, Wednesday, May 15th from 8.30pm until 1am. There is no cover charge and as well as all old school salsa tracks, dancing and drinks specials, there will also be a free class at 8.30pm. For more details, visit www.SalsaGoddess.me.